Shalom and Welcome!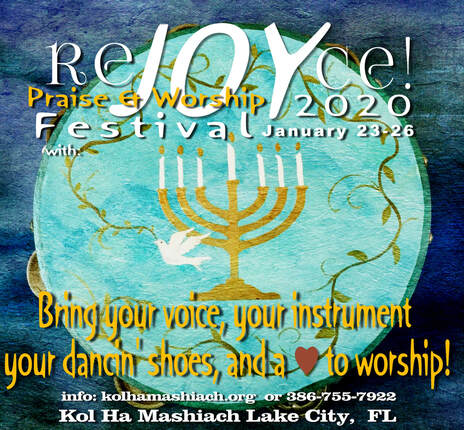 Special Event!
ReJOYce 2020
Praise and Worship Festival!
January 23-26, 2020
Kol Hamashiach
Lake City, FL.​
(Click photo on right for more details)
​ (and to register)

Guests Include:
---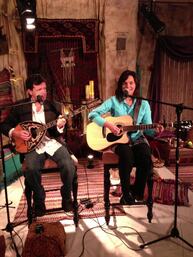 MISHKANIM- (Howie & Aline)
International Messianic musicians, Mishkanim (also known as Howie & Aline), have been travelling sharing praise and worship music in Israel and across the nations including Ireland, Wales, Germany, Korea, Dubai, Spain, Switzerland, Costa Rica, and many other countries. They write and record music blending styles from around the world which encourages congregational dance, additionally they engage congregations in times of extended deep worship and intercessory prayer. Their reports of what the father is doingvacross the globe bring a spirit-filled, vital edge to gatherings, conferences, home groups, and coffee houses in the Hebrew Roots community and churches alike. Their 6 CD recordings are fresh and prophetic for the seasons and times which the body of Messiah, and the world are facing.
The British/American, husband and wife duo perform songs in English, Hebrew, and Spanish. They have been married and praising together for 13 years, each having been worship leaders and professional musicians/singers prior to their marriage.
Find out more about Howie and Aline at:
mishkanim.com
---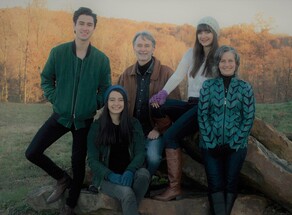 The Rheas of Life
The Rheas of Life are a multi-instrumental family music group that specialize in contemporary, praise and worship, and God-honoring acapela music.
Find out more on their Facebook page: Rheas of Life
---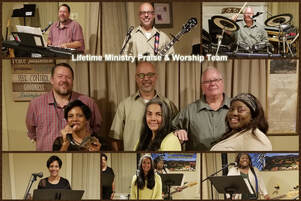 Lifetime Ministries Band
The Lifetime Ministries Band are a beautiful, multi-cultural praise and worship ensemble from Elkton, FL. Anointed, passionate vocals and excellence in musicianship hallmark their unified sound. LMB has been ministering together for 8 years, although some members have been together much longer. They take their giftings and calling very seriously, and understand that worship is not just about the music and technicality, but rather a lifestyle and a high calling with a high level of accountability and responsibility.
Being filled and led by the Ruach is of utmost importance, both on and off the "platform"; it creates an atmosphere that ushers in YHVH's presence and anointing during praise and worship.
The LTM team's foundational scriptures upon which they base their giftings and talent, is
John 4:23-24; 23-YET A TIME IS COMING AND HAS NOW COME WHEN THE TRUE WORSHIPPERS WILL WORSHIP THE FATHER IN SPIRIT AND IN TRUTH, FOR THEY ARE THE KIND OF WORSHIPPERS THE FATHER SEEKS.
Find out more about Lifetime Ministries Band:
lifetimeministry.org
---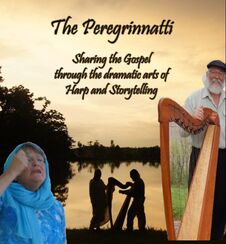 Peregrinnatti / Harp & Story
Psalm 49:4; I will put my teaching into a story; I will unite heaven and earth upon the harp.
Harpist and Storyteller, Steve and Shirley Rees of the Peregrinnatti travel from place to place helping to build "Echad" (Unity) in the body of Messiah. The name "Peregrinnatti" comes from early Celtic pilgrims or missionaries that journeyed from place to place sharing the gospel story. Like the ancient, missionary brethren Steve and Shirley seek to honor this tradition of traveling from place to place sharing the gospel, through the art of storytelling and harping. Both Steve and Shirley hope to revive this age-old practice of presenting scripture so people may experience the old, familiar narratives with new life, understanding, and clarity.
Find our more about Peregrinnatti: Harpandstory.com
---
And More TBA!

​

The Mishpocah (Family) at Kol HaMashiach Messianic
Congregation welcomes all people who seek the Truth about the Messiah, the Scriptures and the on-going need for Torah, and the continuing validity of the Scriptural Feasts ... until, and as part of, the Restoration of All Things. The name of our Congregation means "Voice of Messiah." We want to

hear

His Voice through the Written Word and also through the inspiration of the Ruach Elohim (Spirit of G-d.) We want to

be

His Voice in this world which, in seeking only self-satisfaction, so desperately needs the Truth of Messiah, the One Who is the Living Torah, and reconciliation to our Creator.
We welcome those who want to grow, mature in and share their faith.
Come join the family!
We meet at 3:00 pm every shabbat
with oneg (food and fellowship) following.

Want more on a weekly basis? Our weekly newsletter will keep you 'in the know'. Sign up here:
New! Now on Twitter!
Check us out on FaceBook here:
Want to support our work? Donate via PayPal here: