Home
Shalom and Welcome!
The Mishpokha (Family) at Kol HaMashiach Messianic
Congregation welcomes all people who seek the Truth about the Messiah, the Scriptures and the on-going need for Torah, and the continuing validity of the Scriptural Feasts ... until, and as part of, the Restoration of All Things. The name of our Congregation means "Voice of Messiah." We want to hear His Voice through the Written Word and also through the inspiration of the Ruach Elohim (Spirit of G-d.) We want to be His Voice in this world which, in seeking only self-satisfaction, so desperately needs the Truth of Messiah, the One Who is the Living Torah, and reconciliation to our Creator.
We welcome those who want to grow, mature in and share their faith.

Come join the family!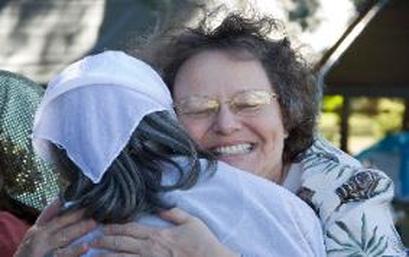 Want more on a weekly basis? Our weekly newsletter will keep you 'in the know'. Sign up here:
New! Now on Twitter! Check us out on FaceBook here:

Want to support our work? Donate via PayPal here: