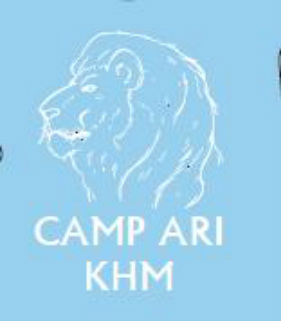 Camp Ari @ KHM

Raising up a Nation of Priests for YHVH also calls for raising up the Next Generation of Priests. With that in mind, Camp Ari was 'born' in the summer of 2013 to give young Israelites from ages 3 to 18 a safe place to learn and practice new - Israelite - behaviors. (Must be over 10 to stay overnight) Classes to enhance their spiritual, emotional, social, technical, homemaking, athletic and humanitarian skills are all part of the Camp Ari Experience. Don't let the summer (or the week of the winter holiday) drag on .... Come on over to KHM for a week of growth in a fun way!
---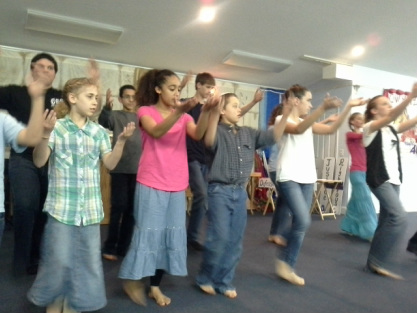 Spiritual Growth

One of the highlights of the Camp Ari week is the youth-led Erev Shabbat Service. Children, guided by our parent-counselors, plan and participate in the entire worship service. They lead the music, they give the blessings, they lead the prayers, they share the Word. The entire KHM congregation is blessed by their ministry!
---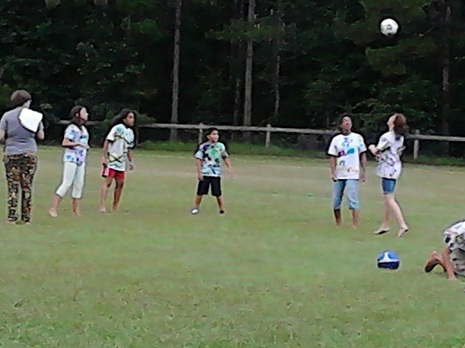 Team Building -- Learning to Live as Mishpokha

Sports! Who doesn't enjoy a good romp in the sunshine? More important than the hand-eye coordination, the cardio-vascular benefit and the thrill of a job well-done is the goal of learning to live together and develop the "all-for-one and one-for-all" mentality that is so desperately needed in a world that is absorbed with self and cell-phone. At Camp Ari, parent-counselors and teen-counselors lead teams to victory, not just in the game, but in life as ambassadors of our King Messiah.




---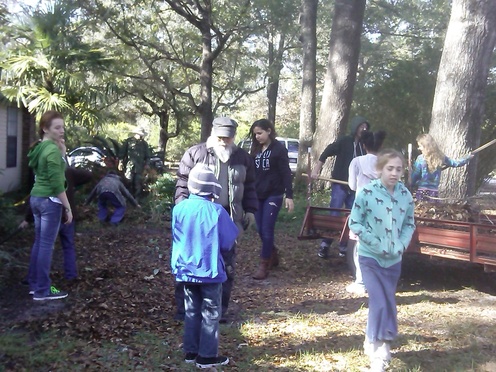 Service to Community

Just as the Levite Priests of ancient Israel dedicated themselves to a life of service to the nation, so too, our young Israelites are learning to serve others. Here, they're working on some minor landscaping and groundskeeping.
---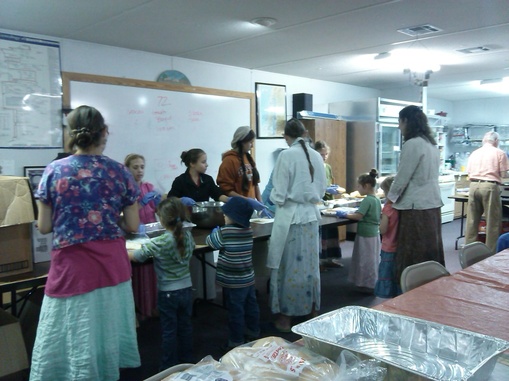 More Love in Action




They have also helped feed the homeless by helping prepare foods and then serve them at the downtown meeting area under the supervision of our parent-counselors.








---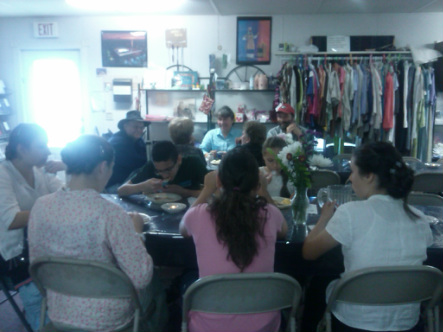 Camp Ari Fund Raisers

Believe it or not, we're trying to keep Camp Ari free for those who attend. If we charged for camp, then only those of means could come and families with several children would quickly be left out. So, we do fund raisers: Candlelight Spaghetti Dinners, complete with flowers and music; Pancake Breakfasts that are fun and filling; Car Washes and Hamentaschen Bake Sales. If you'd like to support our work, there's a PayPal Button made just for that!
---