Our Young Israelites - A Nation of Priests in Training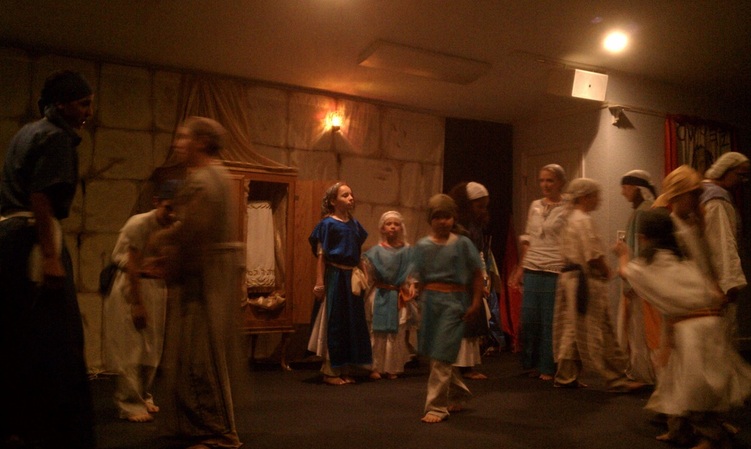 Above, Our Young Israelites sharing the story of Pesach / Passover
Above left, Torah Warriors on the 'hot seat' telling what they remember of this Shabbat's Torah portion. Above right, lavishing praise on our Beloved Creator with flags.

Num 6:22 Adonai said to Moshe,
23 "Speak to Aharon and his sons, and tell them that this is how you are to bless the people of Isra'el: you are to say to them, 24 'Y'varekh'kha Adonai v'yishmerekha. [Adonai bless you and keep you.]
25 Ya'er Adonai panav eleikha vichunekka. [ Adonai make his face shine on you and show you his favor.]
26 Yissa Adonai panav eleikha v'yasem l'kha shalom. [ Adonai lift up his face toward you and give you peace.]' 27 "In this way they are to put my name on the people of Isra'el, so that I will bless them." CJB, Stern, 1998.

For the boys, we ask the blessings that YHVH gave to Ephraim and Manashe who, through no works of their own were grafted as full tribes into the house of Israel.
and
For the girls, we ask the blessings that YHVH gave to Sarah, Rivka, Leah and Rachel, the mothers of Israel, who were entrusted with teaching Torah to the tiniest Israelites,
b'shem Y'shua our Messiah, Amein!